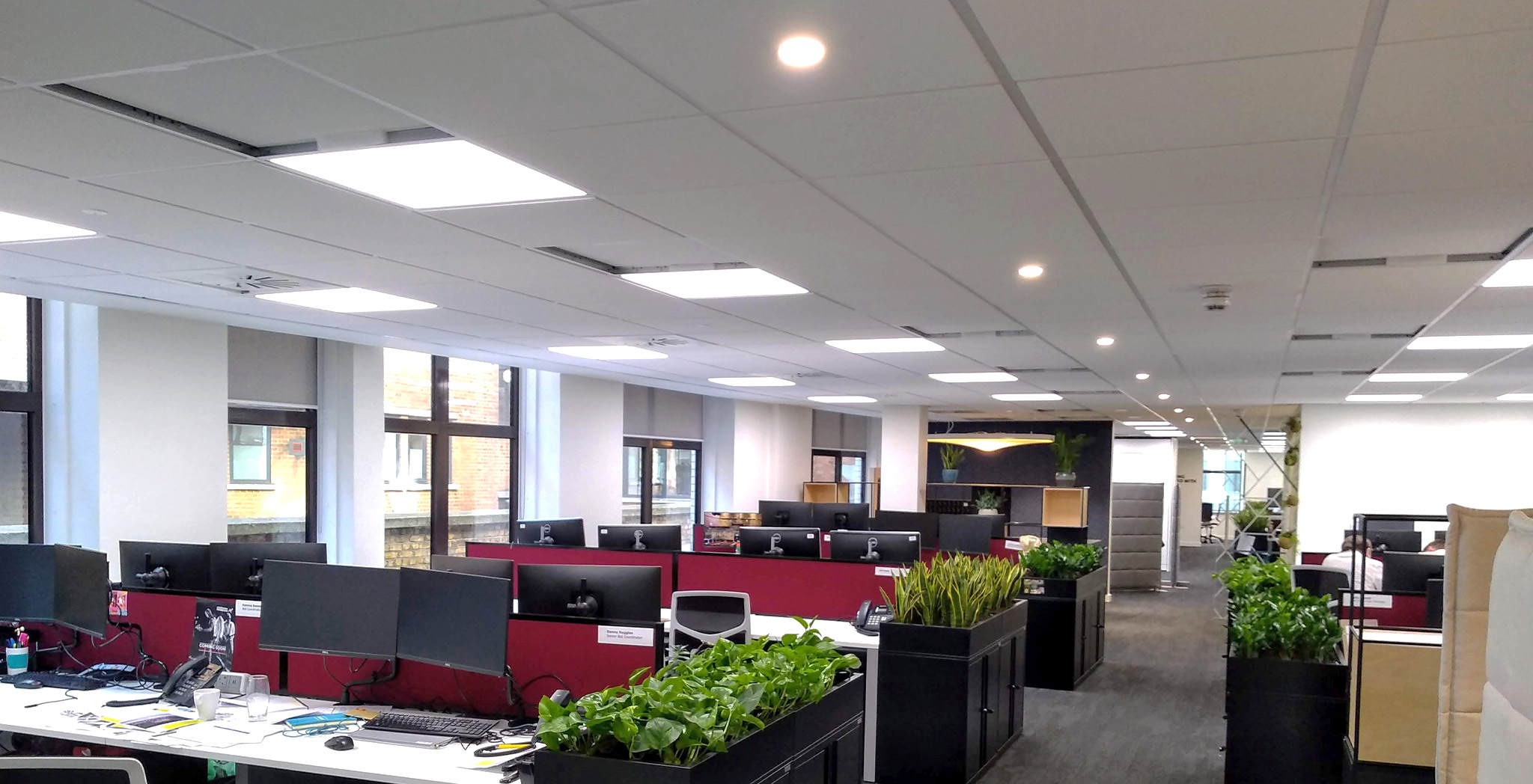 Wilmott Dixon
Project Location: Letchworth Garden City, United Kingdom
Wilmott Dixon, a well-known interior design brand, wanted to make their vision come to life and transform the offices spaces for staff by installing our smart building solutions.
Serenity Lighting® luminaire lighting products were installed, also including acoustic luminaires.
We also allowed colour temperature tunability with flexible circadian lighting cycle. Our iMune® control system provided the client with full native IP control. iSpayce® desk occupancy function in the office shows real time occupancy metrics, so that workers can make the most of workspaces.
We also replaced Redwood systems with WK24 and WK24 Emergency, giving them an emergency lighting solution to keep occupants of their building safe.