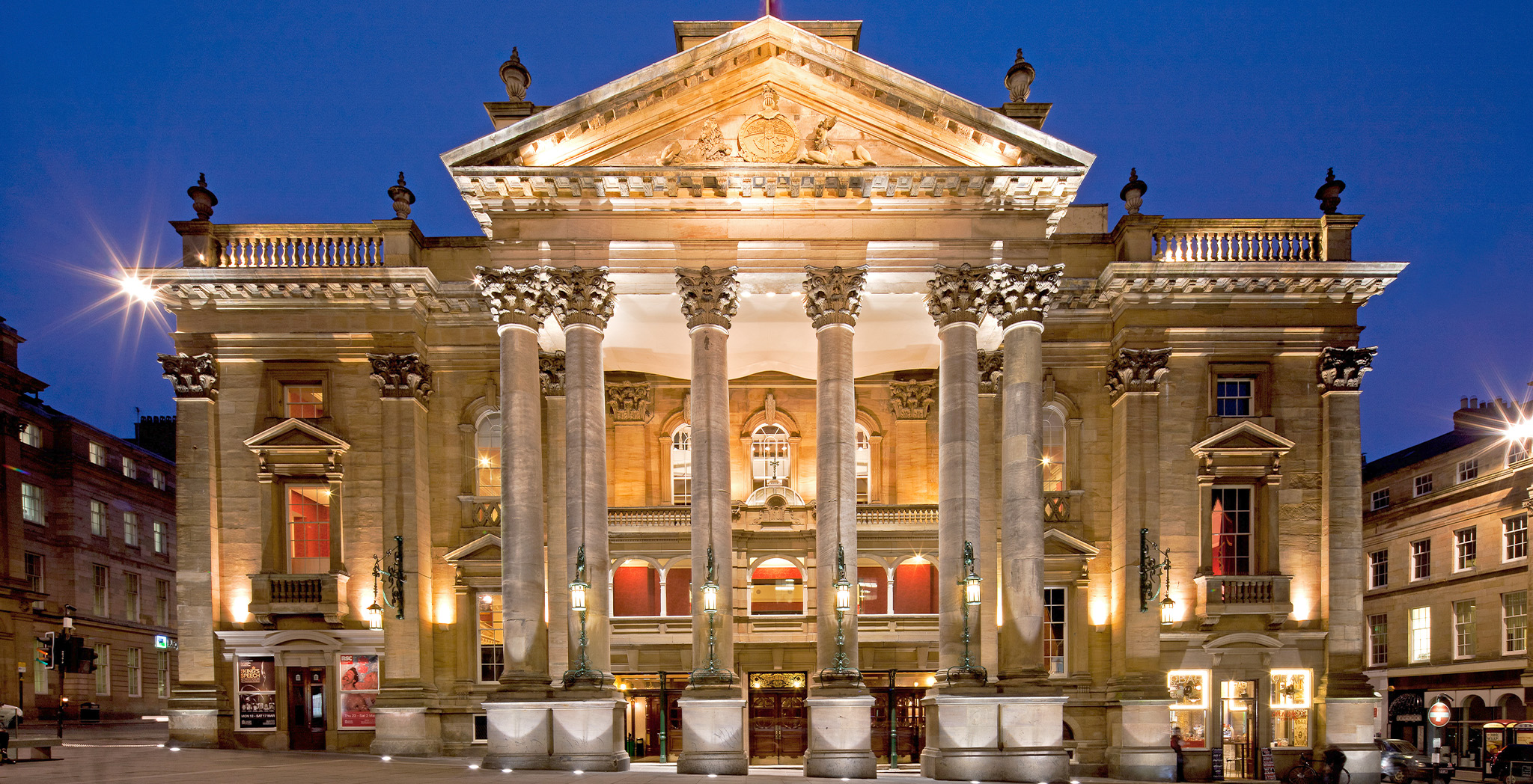 Theatre Royal
Project Location: Newcastle upon Tyne, United Kingdom
IST has completed a lighting installation at the Grade I listed Theatre Royal, Newcastle. The theatre's technical team approached IST after a switch from traditional tungsten to LED luminaires throughout the auditorium had resulted in a totally unacceptable, sub-standard dimming performance.
The theatre's lighting director had been led to believe the LED luminaires would be capable of achieving the same dimming quality as tungsten house light dimming, which delivers exceptionally smooth, step-less dimming, as well as subtle shifts in colour temperature as the lights are dimmed. However, the client experienced issues with colour uniformity and 8-bit dimming because the LED luminaires, which comprised a combination of amber, warm white and neutral white LEDs in the same luminaire, were dimming at different rates and with observable steps.
IST was tasked with the objective to utilise the existing LED fixtures, but significantly improve the dimming performance of the luminaires by ensuring the dimming across the three mixed colours was smooth and that the intensity and colour of the LEDs were changing at the same rate.
IST visited the site on a number of occasions and worked closely with the client to achieve the smooth dimming, colour and intensity uniformity required. The process involved testing and comparing lights with iDrive® LED drivers and after thorough investigation, it became clear that a bespoke dimming curve using the iDrive® Force 24 in 16-bit mode provided the best solution. The client was exceptionally happy with the solution, which mimicked both the intensity and colour dimming of halogens.
The client decided to extend the use of iDrive® LED drivers to power the standard house lighting, including the emergency luminaires. This was achieved by placing several iDrive® LED drivers on the theatre's battery backup system, enabling the drivers to automatically switch on all luminaires in the event standard power is removed.
IST supplied 27x centralised iDrive® Force 24 LED drivers installed in 19" rack cabinets in five separate locations across the theatre. The iDrive® Force 24s, collectively cabled of powering over 600 channels, were considered the best solution due to advanced features.
The client has been delighted with the solution IST provided. In fact, we have used the Newcastle Theatre Royal as a site reference for other potential clients in the theatre industry to witness for themselves the superior dimming and control.